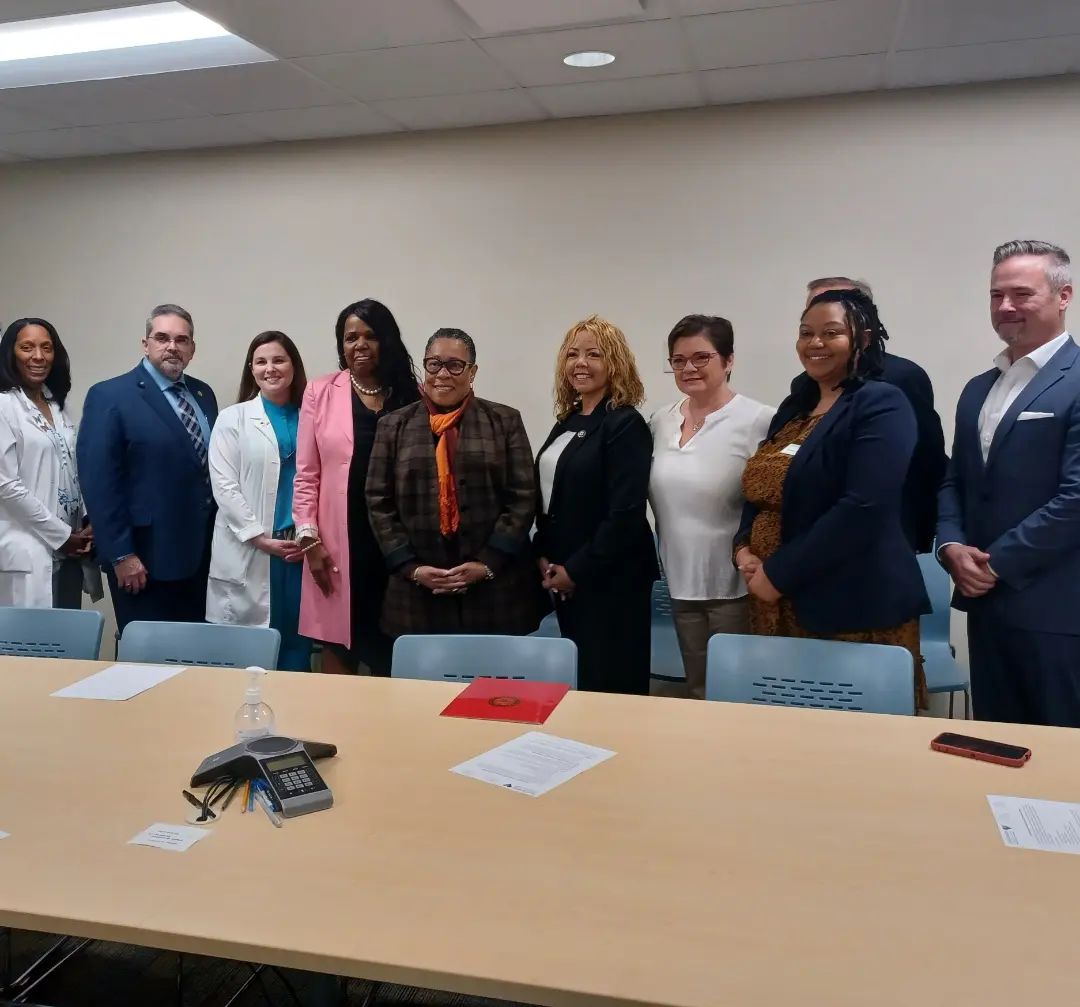 Rep. McBath, Housing and Urban Development Secretary Tour Good Sam East
We recently welcomed two public officials to our East Gwinnett facility Monday, April 3. Rep. Lucy McBath of Georgia's 7th district and Housing and Urban Development (HUD) Secretary Marcia L. Fudge came to learn more about Good Samaritan Health Centers of Gwinnett (Good Sam Gwinnett) and how Community Development Block Grants (CDBGs) have helped advance our work.
CDBGs have helped us establish our clinics on Buford Highway and Commercial Court, as well as a future Screening and Prevention Annex (SPA) on Commercial Court just like the one we have on Buford Highway (see the story about it here). We are applying for another CDBG in 2024 so that we can build a third clinic that will also house a training center for future medical providers.
We are grateful for our partnership with Matt Elder, the director of the Gwinnett County Housing and Community Development Division, who arranged this visit. We were able to share more about our work with McBath, Fudge, and other officials present. We discussed how we are able to keep our health and dental care services low-cost thanks to the support of our community and donors, how our providers serve a multi-culture and multi-lingual patient population hailing from 70 countries around the world, and how we train future medical and dental providers through partnerships with local colleges.
McBath and Fudge also toured our East clinic and spoke to some of our providers like Laura Martino, family nurse practitioner and clinical operations director, and Lorraine McDowell, also a family nurse practitioner.  One of our patients came to share her story about how Good Sam Gwinnett has provided her with the affordable healthcare she needed when she was in between jobs and without insurance.
Overall, this was a great opportunity to amplify the wonderful work our providers do to serve our uninsured neighbors in need and highlight the generosity of our donors and community who help support our mission. Together, we can make a difference!
Whoever has a bountiful eye will be blessed, for he shares his bread with the poor.

— Proverbs 22:9
To learn more about how you can support us through financial donations or other means, please click here.