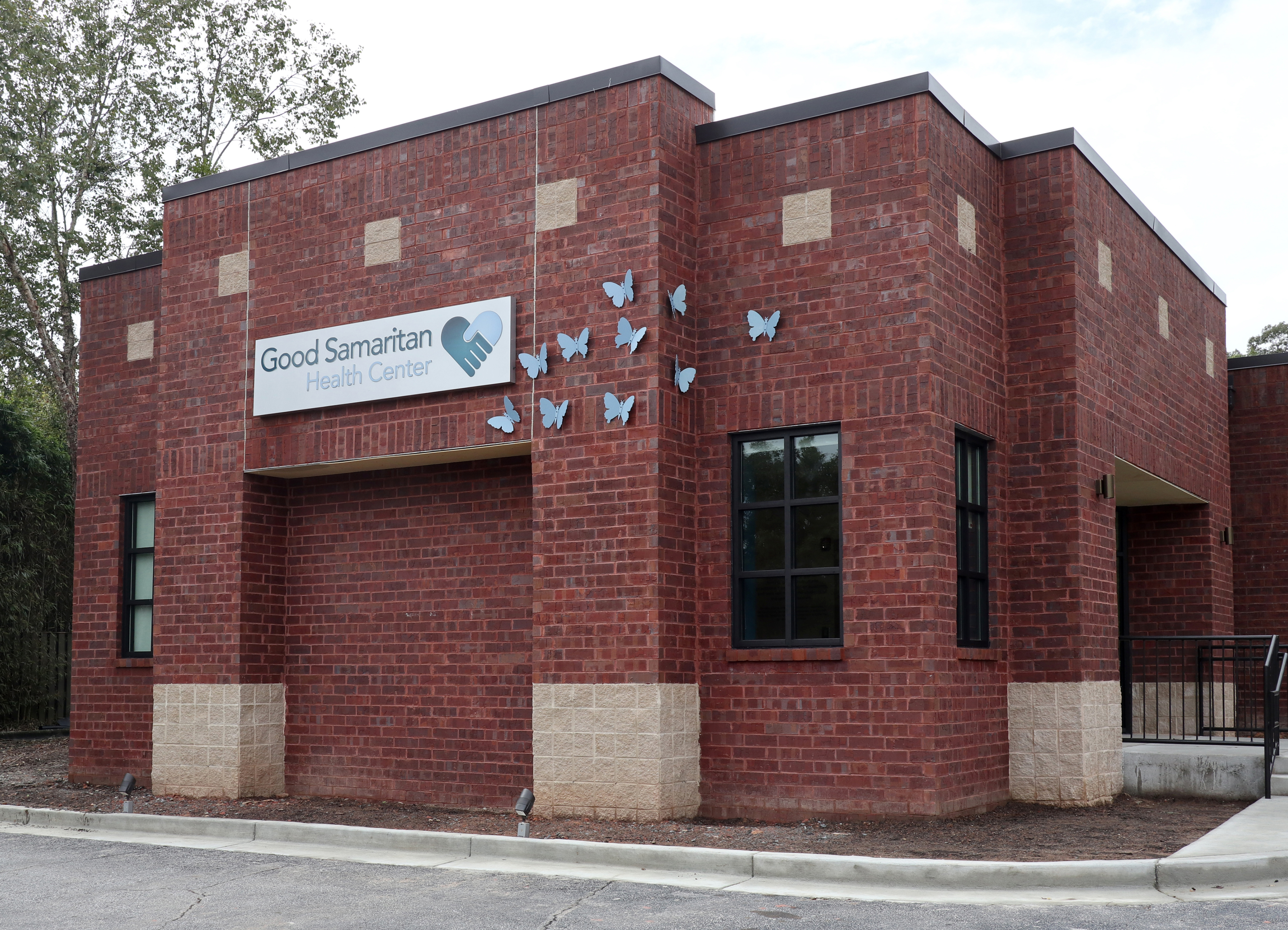 Nonprofit Opens Infectious Disease Care Center in Norcross
NORCROSS, GA — Good Samaritan Health Centers of Gwinnett (Good Sam Gwinnett), a nonprofit clinic serving poor and uninsured individuals in Metro Atlanta, recently opened a new special care center for patients with COVID-19 and other highly communicable, infectious diseases. The Screening and Prevention Annex (SPA), a 500-square-foot addition located on Buford Highway in Norcross, will open to the public Oct. 11.
The COVID-19 pandemic presented a challenge to primary healthcare centers across Georgia; they needed to care for symptomatic patients while protecting their staff and patients from infection. Good Sam Gwinnett's temporary solution was to set up a tent outdoors so that patients with COVID-like symptoms could be seen while providers wore personal protective equipment.
However, the temporary tent solution required tedious planning and weathering the elements, rain or shine. Now, thanks to a grant from Gwinnett County's Coronavirus, Aid, Relief and Economic Security (CARES) Act, which distributes COVID-19 stimulus money the county received from the federal government, providers can now see these patients indoors and administer COVID-19 and flu tests and vaccines.
"We've been wanting to offer COVID vaccines for quite a while, and we believe that's a large part of our role in the community, and it is a trust-building effort," said Nurse Erin Koch, who has been in charge of creating policies and procedures for the SPA.
The SPA is part of Good Sam Gwinnett's effort to increase vaccine adoption among Hispanic individuals, which is the demographic with one of the lowest vaccination rates, and one that makes up the majority of Good Sam Gwinnett's patient population.
"We are so grateful to Gwinnett County for making this addition possible," said Executive Director Dr. Gregory Lang. "From the start of the pandemic until now, we have had to care for sick patients out of doors in a tent, exposed to the weather and affording them little privacy. Finally, we can return to serving our patients in a dignifying setting with comfort and privacy. When COVID is behind is, we will continue to use the SPA for the care of persons with infectious diseases and to administer vaccinations to children and adults. It is truly a blessing to our ministry."
"I'm looking forward to the SPA opening so I don't have to compete with the sound of a leaf blower or rumbling semi-truck while I'm trying to listen to a patient's lungs," added Nurse Practitioner Charlene Finney. "It will also be nice to not have to consider rainy weather or blazing hot or freezing temperatures when I am evaluating a patient's symptoms. And best of all, we will be able to conduct more thorough assessments all while maintaining a patient's privacy and dignity."
###
Good Samaritan Health Centers of Gwinnett (GSHCG or Good Sam Gwinnett) is a charitable nonprofit serving the poor and uninsured in north Metro Atlanta by providing quality, affordable dental, medical and pharmaceutical services. Good Sam Gwinnett is available at two locations in Norcross, Georgia, and also operates a mini clinic within a homeless shelter in Norcross. The mission of Good Sam Gwinnett is to demonstrate Christ's love through these services. Visit our website for more information, and follow us on Facebook, Instagram and LinkedIn.
Media Contact: Kaitlyn Sancé (kaitlyn.sance@goodsamgwinnett.org)