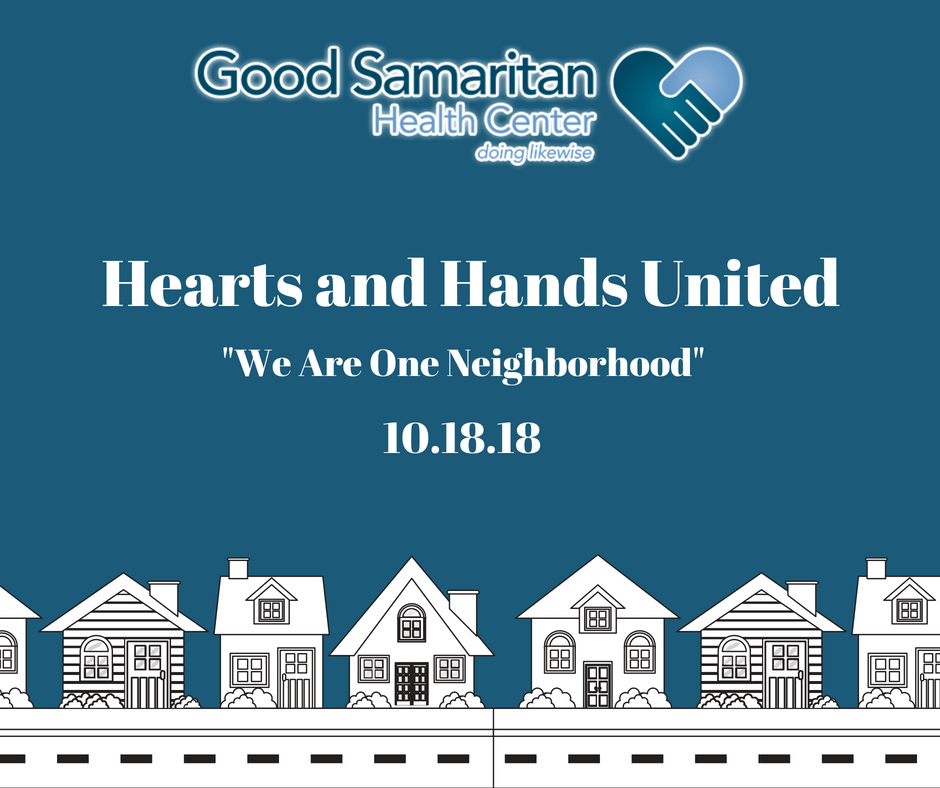 The Board of Directors, staff, and patients of the Good Samaritan Health Center of Gwinnett want to celebrate our achievements with you at our annual event, Hearts and Hands United. Our theme is We Are One Neighborhood. Join us to learn about the impact of our health and dental programs, and what we are doing to encourage unification across the community through recognizing that all people, regardless of any differences that may exist, are in the eyes of God, our neighbor.
Please join us for great food, entertainment, fellowship, and a little fun as we honor faithful donors (Hearts) and volunteers (Hands) who have given time, talent, and treasure to advance the Kingdom through the work of Good Samaritan Health Center of Gwinnett.
Where: Little Gardens (3571 Lawrenceville Hwy, Lawrenceville, GA 30044)
When: October 18th, 6:00-9:30PM
What: "Street Food" stations, bar, and entertainment
Cost: $50 per person
Purchase your tickets at www.eventbrite.com; search for 2018 Hearts and Hands United or use this URL: Hearts and Hands United Tickets. Space is limited so please reserve your seat today!
Interested in becoming a sponsor? Sponsorship details are available here.