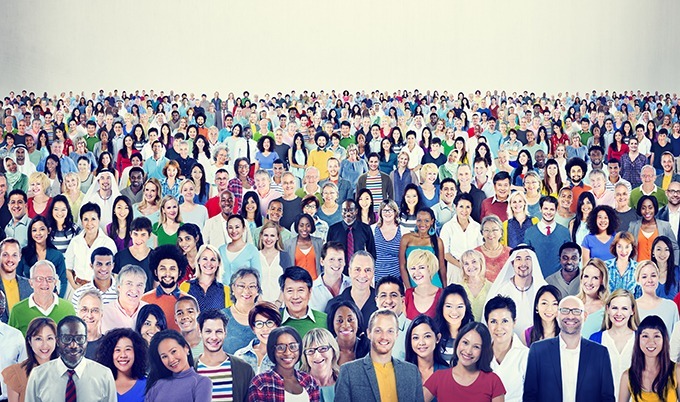 According to the Southwest Gwinnett Chamber, the cities of Berkeley Lake, Norcross, and Peachtree Corners represent three of Gwinnett's most diverse cities. In fact, they represent one of the most diverse ethnic populations in the country. This news is not news to us.
These are the facts as I know them – the student body of a nearby high school is comprised of more than 90 different nationalities. In our own office, we invite patients to place a push pin in their home country on a world map. Today, sixty-four countries are marked by at least one pin. It is not uncommon that in a day four different languages can be heard spoken within our medical and dental exam rooms. Gosh, from the front door of my home just six miles from our main office, I can count fourteen neighbors who refer to a different country as their homeland.
Gwinnett is indeed a diverse community, and is increasingly diverse in terms of the cultural background and socioeconomic status of its residents. As our population approaches the predicted 1.35 million mark, we will see more people living in the county who were not born in the US and who may live according to norms unfamiliar to many long-term Gwinnett residents.
Our community could become disconnected as this diversification occurs, or united as one neighborhood. The Good Samaritan Health Center of Gwinnett, a Christian ministry, understands every member of society is our neighbor. We know this because the parable of the Good Samaritan, our very inspiration for being, was taught by Jesus in response to the question, "And who is my neighbor?"
 Our ministry, the Good Samaritan Health Center of Gwinnett, wants to be a catalyst for community unification and can achieve that goal through the delivery of faith-based health and dental services for the poor and uninsured using the talents of a culturally diverse body of health care and dental professionals. Again and again, the Bible illustrates Jesus bringing people into a loving relationship with himself after having first relieved them of their pain and suffering.
 Even though Gwinnett County's tagline is "Success Lives Here", there are many who experience pain and suffering, otherwise the county would not be home to a plethora of non-profit relief agencies offering food, clothing, shelter, and more. And of course, there's us; we have already seen customers open our front doors more than 16,000 times this year. That's why we believe we can be a catalyst for unification across Gwinnett – we directly touch so many lives and indirectly impact so many more, restoring health and inspiring hope for breadwinners and homemakers within families living paycheck to paycheck.
Restoring hope is as important a goal for us as restoring health. We work hard every day to introduce people to Christ in the confidence that as the Christian church grows, all the members will become one body in Christ, living in harmony and having compassion for each other.
 Won't you help us pursue this worthy goal?