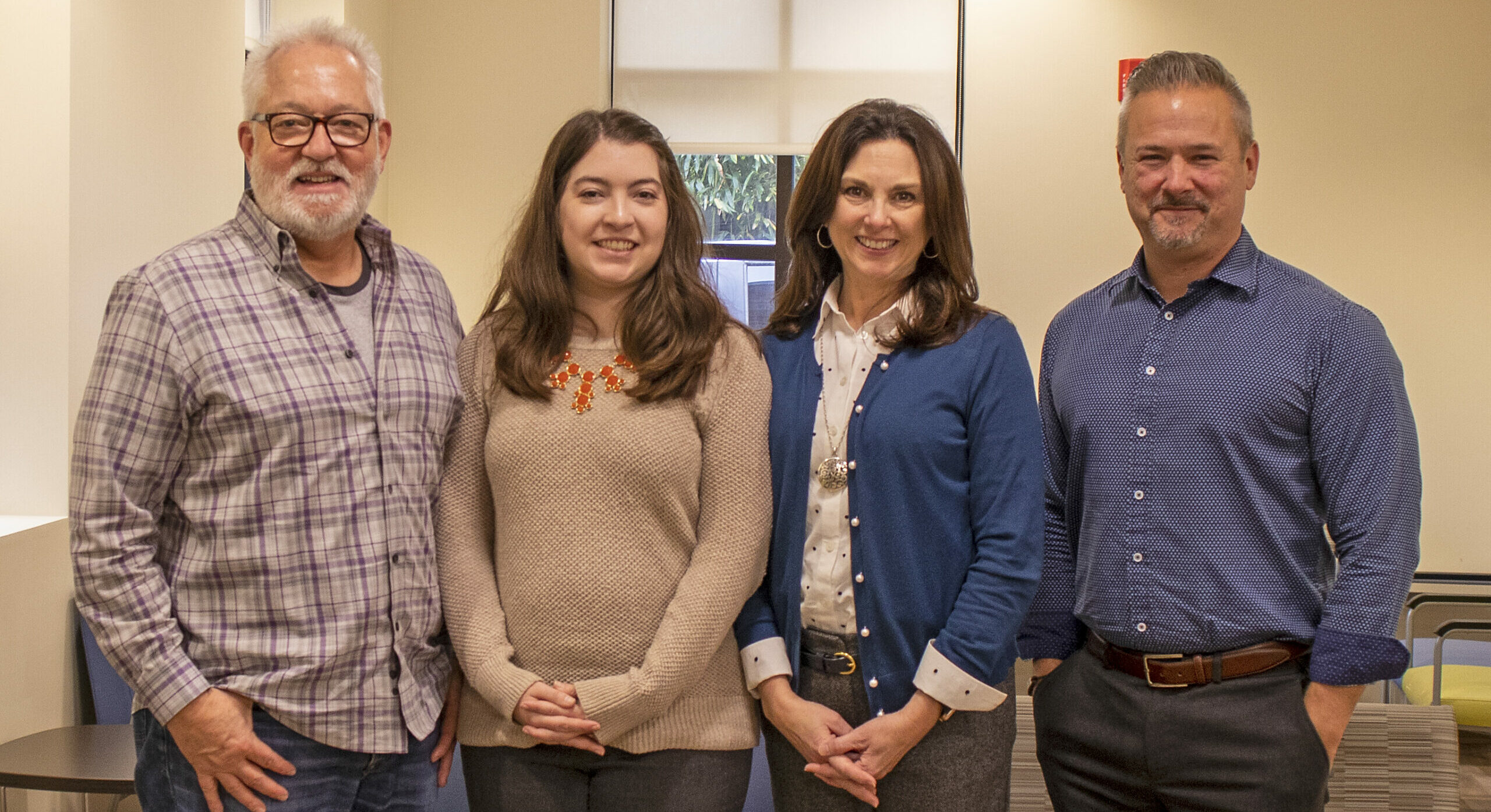 Meet the Development and Marketing Team at Good Samaritan Health Centers of Gwinnett
The Development and Marketing Team at Good Samaritan Health Centers of Gwinnett (Good Sam Gwinnett) aims to connect you (the donor) with our mission of serving the working poor and uninsured of Gwinnett County. We hail from a variety of nonprofit backgrounds with decades of experience, and like you, we're all passionate about demonstrating the love of Christ to others in our community. 
Here's a little bit about us and how we use our gifts to help you meet that mission through Good Sam Gwinnett.  
Gregory E. Lang, Ph.D., Executive Director
Gregory Lang took over Good Sam Gwinnett in 2010. He has led the organization through the transition from a part-time volunteer clinic to a full-time staffed multisite organization, including a merger with a struggling nonprofit, the impact of COVID-19, and acquisitions and constructions of new facilities.  
Lang is passionate about reaching the underserved communities of Gwinnett County.  
"As a child, I utilized public health services, and as a young adult, I was uninsured," he said. The struggles our patients deal with on a daily basis are not unknown to me." 
Over the years, Lang has worn many hats, including photographer, author, sales director, and development director. He has worked in the healthcare industry for nearly 40 years. 
Greg Johnson, Development Director
Greg Johnson, our development director, manages fundraising campaigns and develops relationships with you, our donors. His goal is to ensure that our nurses, medical assistants, and volunteers have the tools they need to serve your community. 
Johnson, a resident of Gwinnett County since 2013,  has an extensive background in fundraising. He worked at Salvation Army for more than nine years, and his most recent position was leading the Major Gifts Department at Water for Good, a Christian organization that provides clean water for communities in the Central African Republic.
Looking back, he says his role in nonprofits in just about "being authentic and real and inviting others to be a part of something bigger than themselves." 
"Together we can accomplish far greater than we could ever accomplish alone," Johnson said. "It's a collaboration in which we all have something to give and something to receive. This is kingdom fundraising." 
Cheryl Haire, Grant Writer
"Just when you think you have plans for your life, it's 'But God.'"  
Cheryl Haire started off her career in TV journalism, and in 2003, began working in marketing at Chick-fil-A. At this point, she thought she had an eventful career and was planning on retiring from Chick-fil-A. 
Proverbs 16:9 (ESV) says, "The heart of man plans his way, but the Lord establishes his steps." 
However, Haire says God called her out of the corporate world when an opportunity arose for a development role at Good Samaritan Health Center of Cobb, which is not affiliated with Good Sam Gwinnett but has a similar ministry to ours. Later, she became the senior director of strategic partnerships and community outreach at Must Ministries, an organization that serves local families in need. 
"We, as the development team will be using our God-given skills to put the gas in the engine so it could run and hopefully be a blessing for other people," she said. 
Kaitlyn Sancé, Marketing Associate
Kaitlyn Sancé always knew she wanted to be a writer and studied journalism in college. However, at the same time, she did not know how journalism would fit with her other passion, which was missions. 
"I just trusted that God had a plan for both of my passions," she said. "Whether it would happen next year or 30 years from now, it didn't matter."  
But the confluence of those passions happened sooner than she anticipated. She joined Good Sam Gwinnett in August 2021 with over five years of experience creating content for a variety of platforms. As a Marketing Associate, Sancé sees her role as an advocate for Good Sam Gwinnett's talented providers, as well as patients.  
"I get to tell people's stories in creative ways using the skills that God has given me," she said.  
---
We believe God has gifted us all with talents, skills, and passions, which we are to use for His kingdom. We are all called to be a part of something bigger than ourselves — and we invite you to do the same.