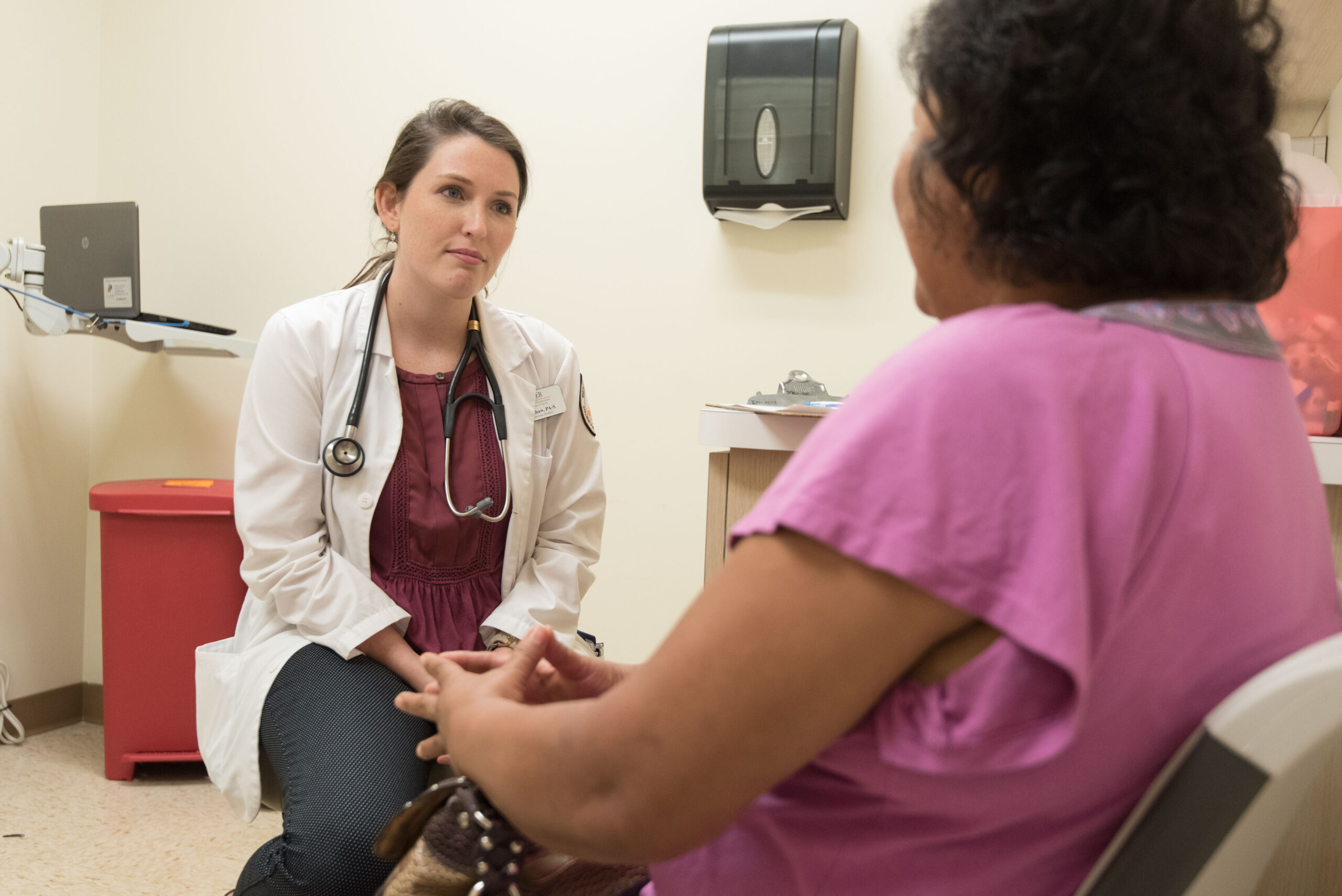 Gwinnett Charitable Health Clinic Offers New Long COVID-19 Evaluation Service
NORCROSS, Ga. — Good Samaritan Health Centers of Gwinnett (Good Sam Gwinnett), a charitable nonprofit serving uninsured patients in Georgia, has just begun offering a new deeply discounted service to poor and uninsured residents of North Metro Atlanta. Both of its Norcross clinics will offer a low-cost consultation to discuss, diagnose and treat long COVID-19, a growing phenomenon in which patients who previously had COVID-19 experience symptoms for four or more weeks after the initial onset.
According to a survey conducted by the National Center for Health Statistics (NCHS), about one in five U.S. adults who have had COVID-19 in the past also experienced long COVID symptoms. The symptoms associated with long COVID are commonly cough, shortness of breath, fatigue and brain fog, but the entire list of symptoms is lengthy, ranging from cardiovascular issues to digestive problems, rashes, emotional stress and more.
Since long COVID is a new illness, several health providers may not be equipped to associate the plethora of symptoms with the illness, and patients end up having to see more than one specialist to address each one of their complaints. Good Sam Gwinnett is trying to help patients curb their healthcare costs by providing an all-in-one service to address the many symptoms of long COVID.
"I am so pleased that we can offer this service to our patients," said Associate Director Shameka Allen. "Many of those who have suffered from COVID-19 in the past find themselves dealing with symptoms for weeks and months after first being diagnosed. Some of them may believe that these symptoms are in their head and have no recourse for treatment. This is especially true for low-income and uninsured patients. Our hope is that we can provide relief as COVID-19 continues to impact the daily lives of so many members of our community."
Good Sam Gwinnett has been equipping its providers to better understand, diagnose and treat long COVID so they can serve those without health insurance. It is also important to educate patients about long COVID so they can be self-advocates for their health. For this reason, Good Sam Gwinnett recently created a page on its website with helpful information and resources about long COVID that will also encourage patients struggling with long COVID to schedule an appointment at a clinic to address their health issues.
"It is our hope to educate our patients and the community on what long COVID is and how to recognize symptoms," Allen said. "We believe that all patients should have access to care for long COVID-related issues, and in that regard, anyone who is uninsured can proactively make an appointment at one of our clinics."
###
Good Samaritan Health Centers of Gwinnett (GSHCG or Good Sam Gwinnett) is the only full-time charitable, multi-disciplinary health provider serving the poor and uninsured in Gwinnett County, providing quality, affordable dental, medical and pharmaceutical services. Good Sam Gwinnett operates two locations in Norcross, Georgia. The mission of Good Sam Gwinnett is to demonstrate Christ's love in its services. Visit our website for more information, and follow us on Facebook, Instagram and LinkedIn.