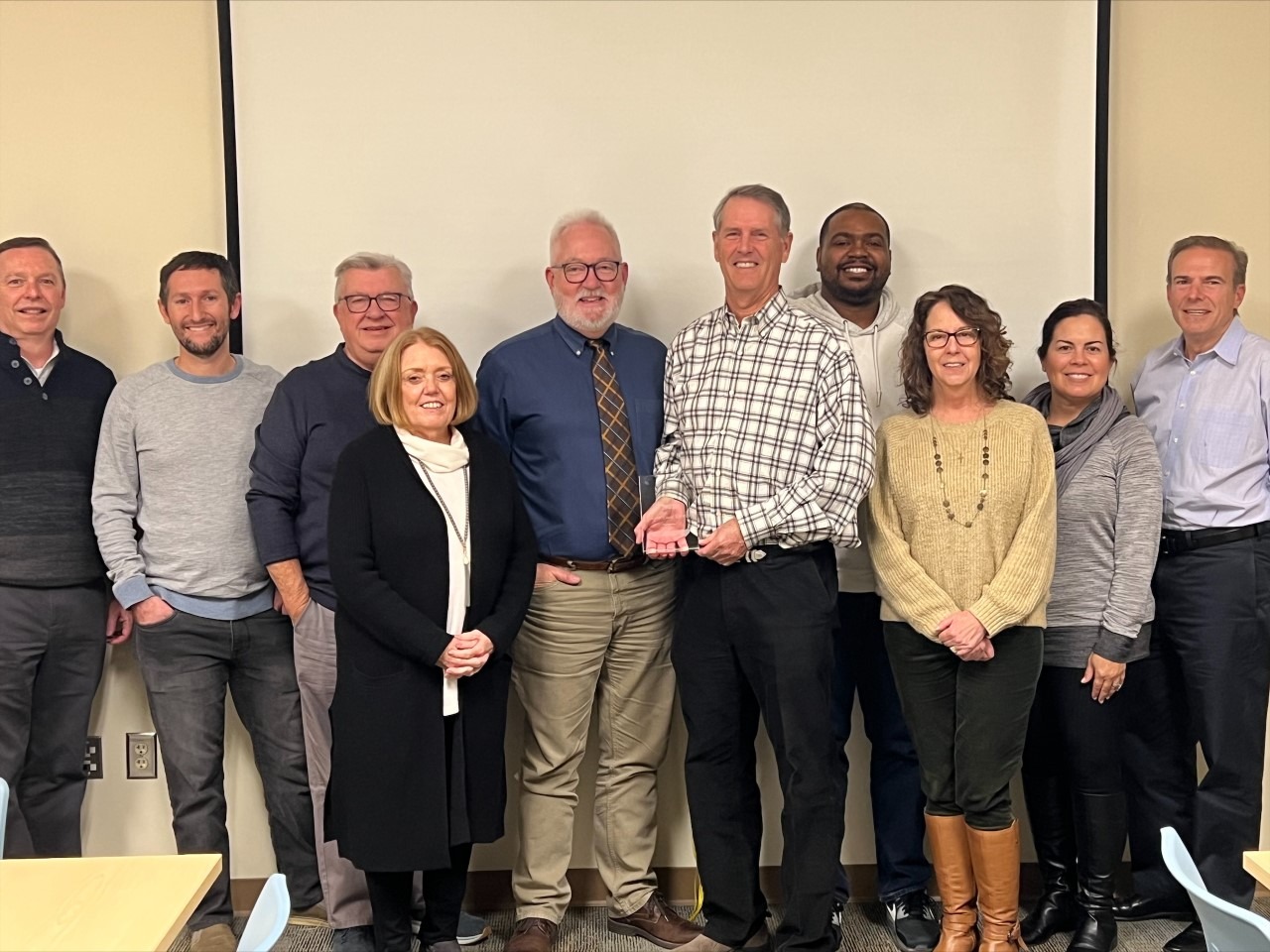 Good Sam Gwinnett Bids Farewell to Longtime Board Member
Many wonderful people have served on our board over the years. Recently, we said goodbye to one who has served for nine years, Dr. Clayton Davis.  
Dr. Davis is a dentist from Duluth who has received a lot of recognition in his field and has also given his time and talents to other charities. He has been a longtime friend of our executive director and of the ministry, especially the dentistry side.  
"One cannot overstate how much Dr. Davis is responsible for bringing charitable dentistry on this scale to Gwinnett County," said Executive Director Greg Lang. "It was his vision that prompted me to consider adding dental care to our mix of services back in 2015 when we were planning an expansion of our ministry. He has willingly guided us each step of the way since then and has volunteered his time to help us treat unusual and difficult cases. He deserves so much credit and truthfully should have been publicly recognized for his contributions long before now. It has been a great honor to work with him this last decade."
After nine years of service, Dr. Davis shares what inspired him to join our ministry and leaves us with some parting words of wisdom. Read the Q&A below. 
You have served on our board for quite some time. What inspired you to join initially?
"That Greg Lang (Executive Director) based the ministry on Luke 10:34-37." 
What lessons have you learned during your time here?
"One of the best ways to make a difference in your community is find where God is at work and go and join Him. And that a clear vision combined with persistence to the details is a bonafide way in which God affects miracles." 
What has been your favorite part of serving in this organization? 
"Watching staff members grow in skills and spirit." 
Why do you believe this work is important, and what would you tell someone who is on the fence about supporting work like ours?
"So many things. One important thing is that in my past experiences, charity clinics I was involved with were located in basements of churches or dilapidated old buildings with broken down out-of-date equipment. Good Sam Gwinnett is committed to modern facilities, equipment, and services. If we are truly caring for the underserved, I believe it is critical that they receive that care without surrendering their dignity." 
Do you have any parting words of wisdom?
"Two principles we have held that I hope are never compromised: First, that we always maintain our loyalty to Our Lord, Jesus Christ. Second, that the patients always pay some level of a reduced fee for their treatment and not be given free medical/dental care. Payment for care instills in the patient a degree of ownership in their quest for better health and a stronger desire to focus on preventive measures in the future." 
Thank you, Dr. Davis, for your service at Good Samaritan Health Centers of Gwinnett!