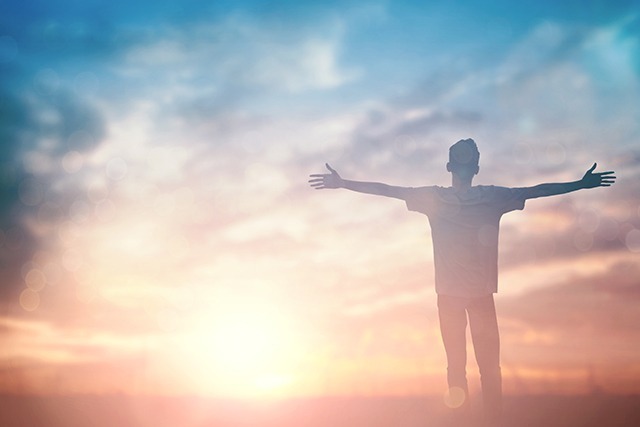 In the ten years since I began to suffer hearing loss, I have often been asked if I read lips. I always answered, "No," because I believed I did not. Until COVID-19 made it necessary to wear masks, that is. Now I can hardly understand a darn thing that is spoken to me from behind a mask. Oh, how I miss the unmuffled sound of the human voice, and how much I loathe providing stupid answers to good questions misunderstood.
If you are anything like me, you too may be sick and tired of all things COVID-19. I am tired of elbow bumping instead of hugging, crossing the street to avoid other walkers instead of strolling right alongside them, curbside pickup instead of candlelit dining in my favorite restaurants, and more. I miss hot buffets, kissing babies, eating off someone else's plate, shaking hands, group celebrations, and witnessing the beautiful smiling faces of our staff and patients. The day a Zoom meeting is cancelled because we elect to meet in person instead will be a meeting I will attend with great joy, no matter the agenda!
But I speak of minor inconveniences. Within my circle of friends, staff, and patients, I know of many who have been touched by COVID-19 in far more painful and lasting ways. My heart and prayers go out to everyone across the globe who has experienced a loss during this pandemic. I never imagined I would witness such a terrible thing as what we have seen with this virus.
When tragedy shoves its way into our lives, our unfettered raw emotions may begin to boil.  We grieve, and we demand of God, "Do you care? Do you love me? Are you really in control?"
We happen to be studying Job during our morning time of devotion. I warned the staff at Chapter 1, verse 1, that Job would a tough book for us to reckon with. In Job, we learn that bad things happen to good people. This realization raises the question, "Why does God allow that?" We also learn that in the depths of our misery, we must not lose hope in God. Finally, we learn God is always worthy of praise. What?
Granted, it may take you reading Job three or four times before you are able to receive the teaching, but eventually, an earnest seeking heart will discover and receive it. The things of this life are temporary. And since they are temporary, they should not be the ultimate focus of our life; God should be. God is greater and far more important than anything we have in this world. God, because of who He is, our Creator, is inherently worthy of our worship even when we are suffering. Affirming and rejoicing in the sovereignty of God no matter what circumstances He allows in our lives frustrates and shames the Enemy. I think that is a good thing.
I recently heard a pastor pray, "Father, we know all things are not good, but we trust all things work together for good." I found much comfort in that single sentence. I hope you can too.