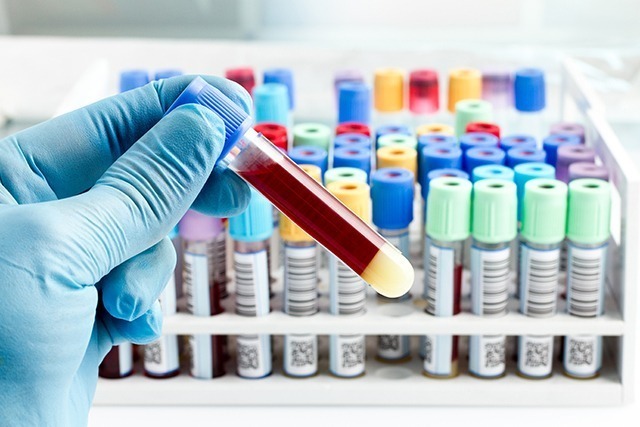 What Twenty Bucks Will Do
It may seem wonky to draw a parallel between music and medicine, but bear with me. One of my favorite lyrics is, "Go find a jukebox and see what a quarter will do." If I were a healthcare lyricist, I would pen enthusiastic praise about what twenty bucks will do.
On Wednesday morning, November 25, 2020, the physician stated plainly to me, "It's bad." Four agonizing, painful months would pass before he would give me good news. After numerous visits to the lab, imaging center, consulting specialists, and finally the operating room, I was told that, at least for the time, I had escaped the life-threatening clutches of a cancer.
The saga began with a slightly abnormal lab result discovered after a routine annual physical and the discerning eye of a nurse practitioner who insisted more investigation was needed. Complying with her recommendation, albeit reluctantly because I had no symptoms, I visited a specialist. Now, with a 98% chance of surviving the next ten years, I appreciate "routine" bloodwork more than ever before.
If not for a slightly elevated PSA result, I would have continued in my daily activities assuming I was a relatively healthy adult. If not for a nurse practitioner who understood it was the rate of change, not the point in time result, of my PSA test that mattered, I would have continued in my life as usual not knowing a very dangerous cancer was growing rapidly inside of me.
During my time as a patient, I could not help but to think of the many customers of the Good Samaritan Health Center of Gwinnett. They, being uninsured and unaccustomed to the conventional routines of preventative medicine, rarely ask for annual well exams. Rather, they wait until something does not feel right, often until discomfort is intolerable, before making an appointment. For many, by then a disease has progressed beyond the point of an inexpensive cure. That small percentage of patients who do come in for well exams, and then more often every 18-24 months than annually, still need coaxing to agree to the variety of blood tests we recommend to check for problems they are convinced they don't have.
Remember, I got a PSA test as a matter of routine, not because I was bothered by my prostate.
Our patients are not reluctant, reckless, or irresponsible. They are poor and uninsured. They calculate what will happen in their monthly budget if they spend precious resources on unexpected medical or dental expenses and often determine some other obligation, like rent or childcare, is more important than an investigative blood test or a mammogram. Praise the Lord and with thanks to our donors, we have the ability to waive fees when we realize someone is thinking of foregoing what we believe is an essential and urgent next step. Thanks to our donors, we are able to charge as little as 25% of the common fee for most services, often less. For example, I was charged $76 for my PSA test. At Good Sam Gwinnett, we charge only $20 for the same test. Twenty bucks! And, thankfully, when someone cannot afford our deeply discounted fees, we often can remove the price barrier.
This is why the Good Samaritan Health Center of Gwinnett is so important to the health and wellbeing of our community. We provide access to healthcare for many who would otherwise wait until they were in crisis before seeking help. We know through our own experience and testimony of those we serve that because of our work, many of our neediest neighbors remain engaged in gainful employment, caring for their families, and participating in our communities in meaningful ways. They lived rather than died. You help make that happen, whether you sent us $100 or $1,000, a one-time gift or every month.
Yes, it is my job to promote our organization and ask you for financial gifts. But I want you to know that I am not asking of you something the staff and I are not agreeable to doing ourselves. Each month during my nearly ten-year term as the Executive Director of this non-profit, I have witnessed a portion of our payroll coming back to the charity in the form of employee donations. We believe that much in what we do at Good Sam Gwinnett and are that invested in its mission. I hope you will continue to offer us the vital financial support we need, or consider joining us as a new donor, so that we may serve our community well for years to come.
There is no telling yet what impact your donation may make in someone's life, but soon enough, we're sure to know, and we'll be happy to tell you about the difference you made. We might even sing it out loud.