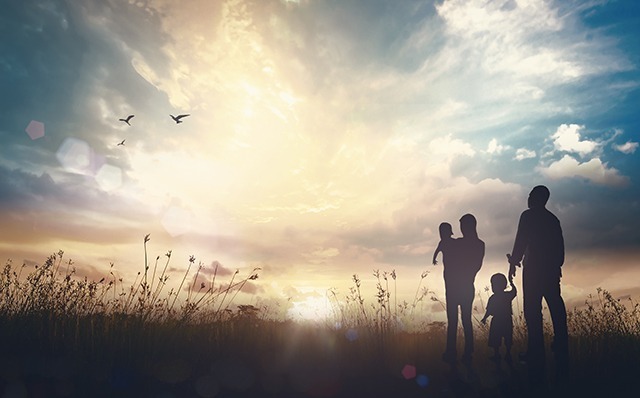 We often hear a sudden change of course or action described as a pivot, an immediate change of plans in response to sudden dramatic change of circumstances.
Pivoting accurately describes how during the last four weeks we at Good Samaritan Health Centers of Gwinnett have transitioned from one day to the next. Every day brings a new set of challenges, opinions, recommendations, conditions, and fears. We have a long-term vision but recently have been devising plans that we expect to have only a three to five day shelf life. A shortage of supplies, rapidly changing CDC and public health guidelines, not to mention shelter in place orders and a stunning rise in unemployment, all bearing down on us at the same time, has changed our bucolic landscape into quite a rough seascape. We are battered with waves of change and constantly turning on our heels in an effort not to be overcome, to remain standing.
Yet, we still have joy. We have joy that even though we are encountering people who likely have COVID-19, we are well. We have joy that even as our work becomes more stressful, we are drawn closer to one another as we trust and help each other with a greater degree of intentionality, as we love each other more deeply while we face the danger together, standing side by side. We have joy that as our business has slowed down, we have had a few more minutes each day to spend in pray and the Word, where we find verses that encourage us.
Be strong and courageous; do not be frightened or dismayed, for the Lord your God is with you wherever you go. Joshua 1:9 
God is our refuge and strength, an ever-present help in trouble. Therefore we will not fear, though the earth give way and the mountains fall into the heart of the sea, though its waters roar and foam and the mountains quake with their surging. Psalm 46:1-3 
And we know that in all things God works for the good of those who love him, who have been called according to his purpose. Romans 8:28
Do not worry about anything, but in everything by prayer and supplication with thanksgiving let your requests be made known to God. And the peace of God, which surpasses all understanding, will guard your hearts and your minds in Christ Jesus. Philippians 4:6 
May we all rest in such abounding peace!
We also have joy because our neighbors have come forward to care of us. Thank you to Perimeter Church, the Chinese American Community of Gwinnett, and the individuals who have had meals delivered to us. And thank you to Victory World Church and those individuals who have provided us with much needed masks. We are so grateful! We have joy for the recognition inherent in being asked to participate in the work of the Gwinnett COVID-19 Emergency Response Team. And thank you to our faithful donors who continue to support us and the new donors who have heard of our work and blessed us with financial gifts. It gives us such great joy to know you, to have your support, and together to serve our God, even as we pivot.
We are praying for you, our families, friends, and community, and in addition to your wellness and safety, we ask that your faith, peace, and joy be greatly increased during this difficult time.
"May the God of hope fill you with all joy and peace in believing, so that by the power of the Holy Spirit you may abound in hope."