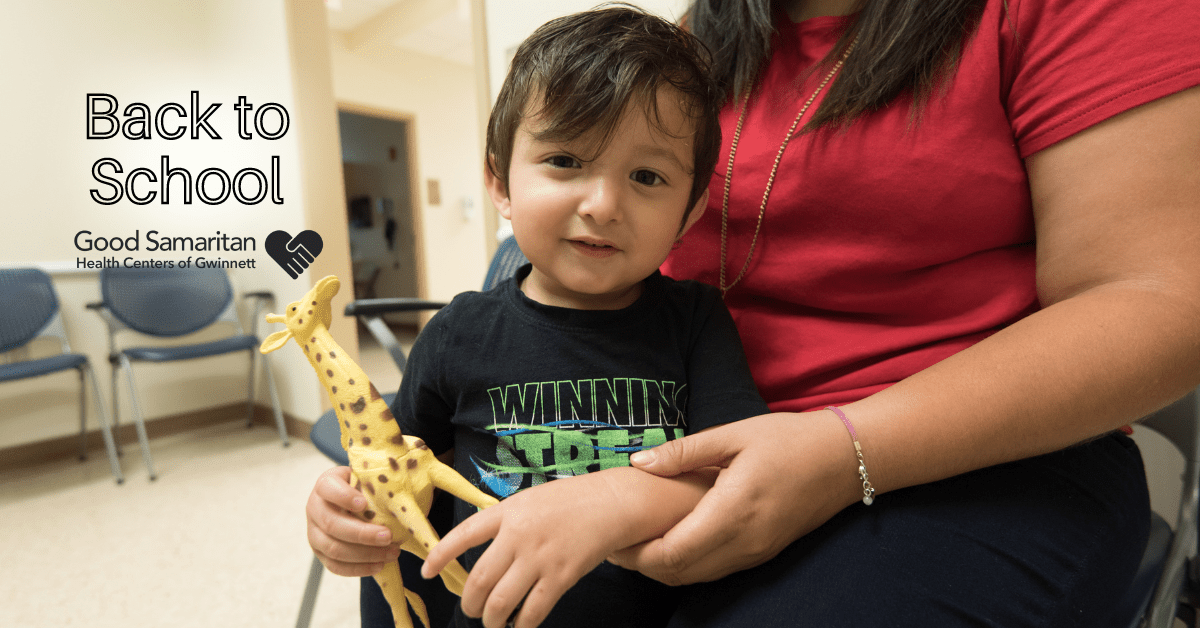 How You can Support Children Going Back to School
This week, thousands of children will be returning to classes in Gwinnett County, including those who are poor and uninsured. Every parent knows that getting back-to-school checkups for all their school-age children is essential; in fact, it is required by the state of Georgia.
Moreover, back-to-school screenings help us detect problems that could affect a child's ability to learn like vision and hearing deficits. Vaccination helps kids stay safe and prevent the spread of diseases. Our screenings also include evaluations for potential risky behaviors (drugs, domestic violence, or mental health concerns), and promote and teach children about healthy lifestyles.
Would you consider helping families and their children receive the back-to-school screenings and vaccinations they need to have a successful school year? A financial gift of $10 will provide one child with a back-to-school screening, $15 would give one child vaccinations, and a $25 financial gift would provide both screenings and vaccinations to one child. Your generosity will give parents peace of mind that their children will be safe this school year. Thank you for your consideration and support.