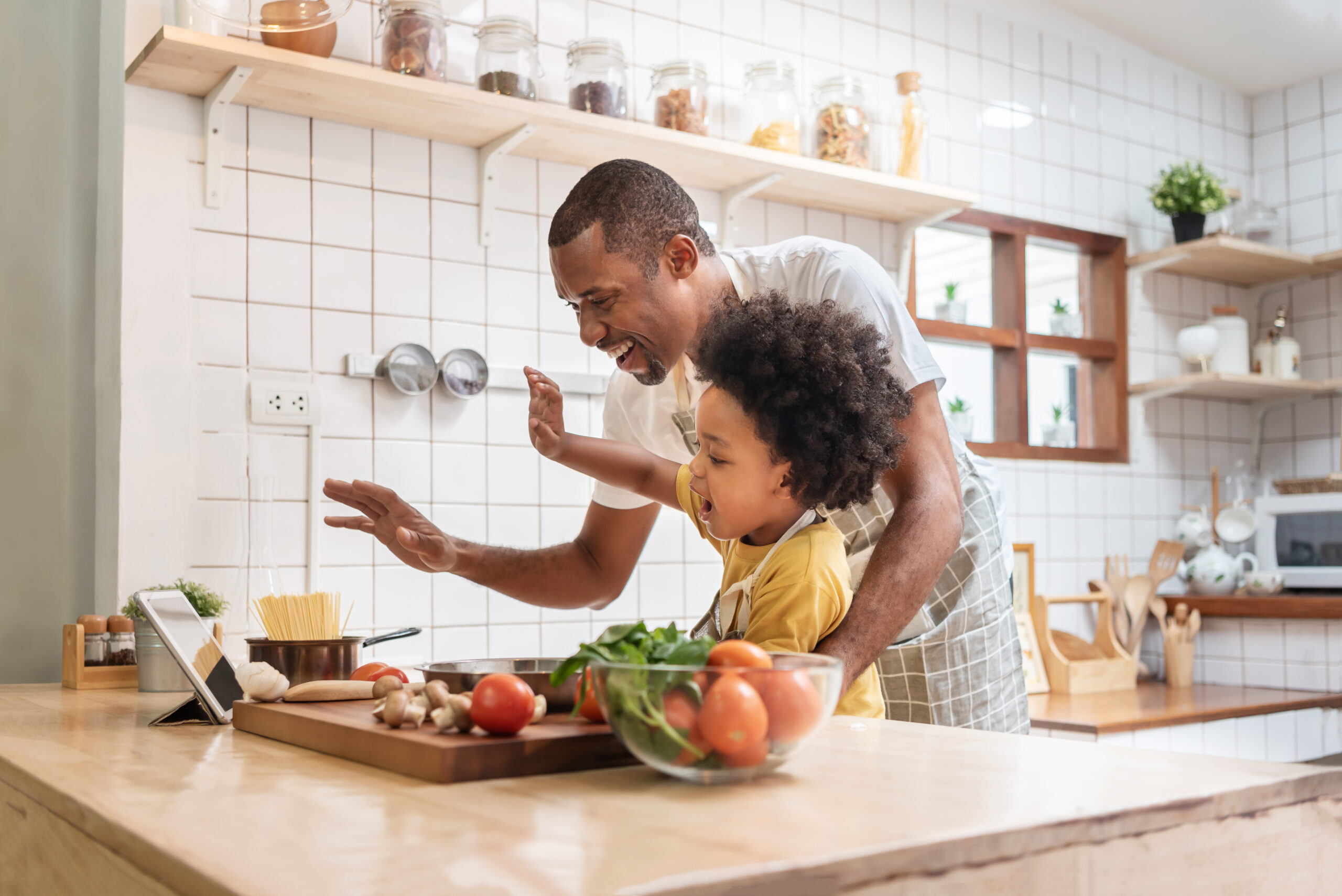 Healthier, Affordable Recipes From Our Staff
Since March is National Nutrition Month, our staff members are sharing some healthy yet affordable recipes they love. Eating healthily doesn't have to be expensive, thanks to canned and frozen foods. These last longer than fresh foods and are easy to incorporate into your favorite dish. Before we get into our tasty recipes, take a look at Dollar General's guide to healthier eating on a budget with recipes made from ingredients you can buy at the dollar store. Now, here are our own healthier dishes: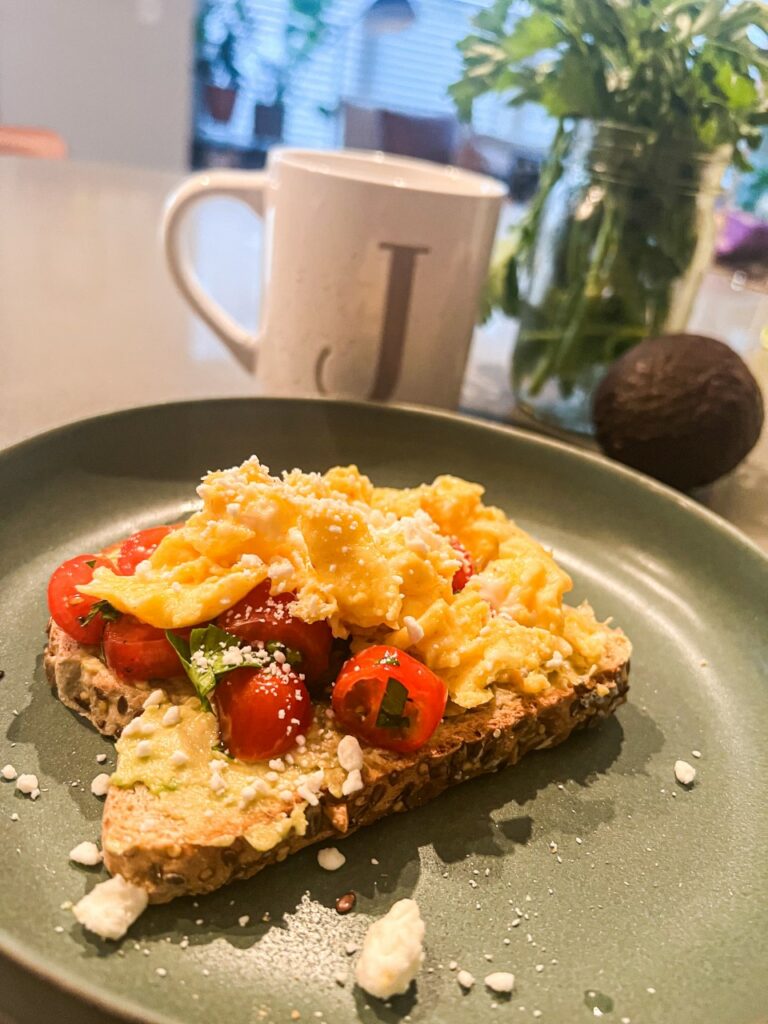 Breakfast Multigrain Toast
From Juanita Giraldo, MA and Back Office Manager
Ingredients
1 medium tomato, diced small
1/2 of a cucumber, diced small
2 springs of parsley, finely chopped
1 lemon
Salt and pepper to taste
Hummus or avocado to spread
Feta cheese
Olives (optional)
2-3 eggs
Directions
Mix the tomato, cucumber, and parsley with some lemon juice and season with salt and pepper. Cook 1 or 2 eggs as desired. I personally prefer scrambled eggs with this recipe, but any style would work!
Then put it all together! Toast the multigrain bread, spread some hummus or avocado, and add the cooked eggs on top. Next, mix the tomatoes and cucumber, and add a little bit of feta cheese on top with the olives if you like them!
Enjoy with some hot tea or coffee!

Fiesta Omelet
From: Kaitlyn Sance, Marketing Associate
Ingredients
2 large eggs
Cooking spray
About ½ cup of finely chopped vegetables (I recommend onions, bell peppers, and/or mushrooms)
Salt and pepper to taste
1 tablespoon of shredded cheese
Your favorite salsa
Directions
Finely chop the vegetables you want to put into your omelet. Season them as desired then transfer them to a skillet and cook on medium heat with some cooking spray until fully wilted (about 8 minutes).
Remove the vegetables from the skillet and set them aside in a bowl. Spray the skillet again with cooking spray before adding the eggs.
Lightly beat the eggs in another bowl and pour them into the greased skillet. Cook on medium-low heat; do not stir the eggs. When the eggs begin to cook and stiffen (about 2 ½ minutes), season with salt and pepper. Then gently lay the cheese and cooked vegetables on top of the eggs. Carefully run a rubber-tipped spatula underneath a section of the cooked eggs to fold the entire sheet in half. Cook the omelet on both sides for about 2 minutes before serving. Be sure to season both sides. Top with your favorite salsa.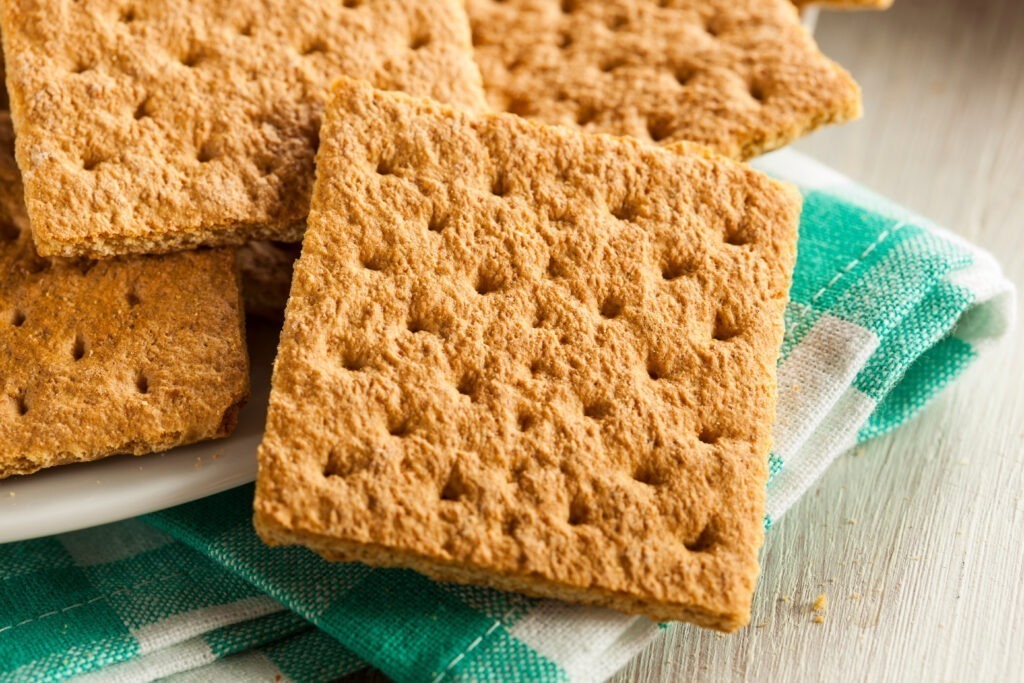 Low-Fat, Low-Calorie Ice Cream Sandwich
From: Shannon Watson, Practice Manager
Ingredients
Chocolate graham crackers (or any flavor you like)
Fat-free or low-fat cool whip
Directions
Line a cookie sheet with the graham crackers and spread cool whip over them. Add more graham crackers on top. Freeze; the longer they are in the freezer, the better they are.