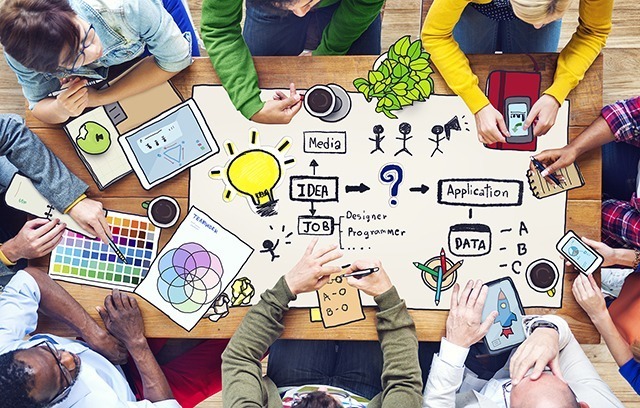 Great Ideas, Great Partners, Great Impact!
In our last post, we announced our new partnership with HomeFirst Gwinnett Initiative, a coordinated entry system to help homeless residents of Gwinnett get assistance. Good Samaritan Health Center of Gwinnett will provide health screening services at HomeFirst's Assessment Center, soon to open in the old John Wesley United Methodist Church building in Norcross.
A recent survey from Enterprise's Health Begins with Home Initiative examined the impact of housing costs on healthcare. The survey found that renters who are severely cost-burdened (paying more than 50% of their gross monthly income to rent) will often delay regular medical visits and forego treatment plans. In Gwinnett County, an estimated 68,000 people are considered severely cost-burdened.
Here are a few statistics that resulted from the survey:
84% prioritize paying rent before anything else, only 1% prioritized health care costs;
45% have not followed a treatment plan provided by a health care professional because they couldn't afford it; and
31% delayed a routine check-up because they couldn't afford it.
These findings speak to the interdependence of housing and healthcare and explains why Good Samaritan Health Center of Gwinnett and HomeFirst Gwinnett Initiative will work together to address the needs of Gwinnett's homeless population.
Another example of Good Sam's desire to employ innovative approaches to complex problems is our partnership with North Gwinnett Cooperative. We will launch our first Quick Clinic, our version of the limited service mini clinics you see in many retail settings throughout our neighborhoods, in the Cooperative's expanded facility in Buford. The Quick Clinic will open in September and serve the clients of the Cooperative, as well as residents of the surrounding area. Recognizing Gwinnett's limited public transportation system, the Quick Clinic will provide convenient access to low-cost healthcare for the poor and uninsured living in the northern communities of Gwinnett.
Please take a minute to read this Gwinnett Daily Post article about our recent One Year Anniversary of our second dental program located in our Good Sam East clinic.
Finally, please remember our 2020 Capital Campaign, a plan to relocate our East clinic on Jimmy Carter Boulevard to a space that can accommodate additional dental chairs. Even though we employ two dentists, operate ten dental chairs, and serve more than 550 dental patients each month, our waiting list continues to grow. Often ten weeks will elapse between someone asking for an appointment and being able to take a seat in a dental chair. We hope to increase our dental capacity to fourteen chairs at the successful conclusion of the 2020 Capital Campaign.
As you can see, we have much work ahead of us this year. We will not succeed without your investment in our mission. We require $120,000 each month to fund our operations. $120,000. Yes, that's a big number, but it takes a lot of funds to provide 36,000 medical, dental, pharmacy, counseling, and social service visits each year to those we serve. We need your help. Please, give as you can, and help us to make a difference in the lives of those with great needs and limited means.