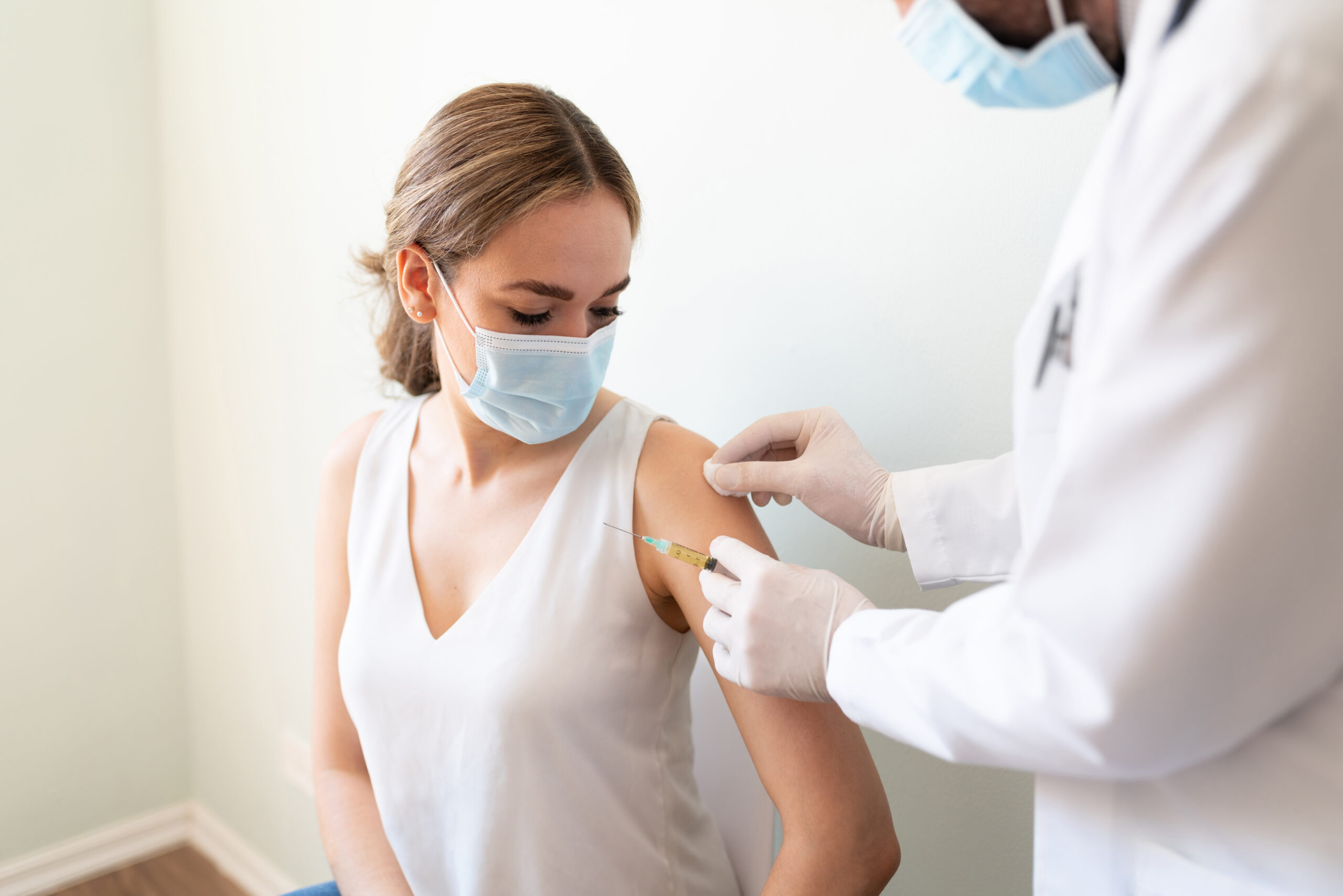 Good Samaritan Health Centers of Gwinnett Joins Project HOPE to Increase Vaccine Access Among Minorities in Georgia
NORCROSS, GA — Good Samaritan Health Centers of Gwinnett (Good Sam Gwinnett) has teamed up with Project HOPE, an international healthcare organization that is working with 48 free and charitable clinics across five Southern states to increase vaccine confidence among underserved populations. In Georgia, 13 clinics are partnering with Project HOPE, including Good Sam Gwinnett's two Norcross locations, which see nearly 3,000 patients per month. 
Though vaccination rates in the U.S. are increasing, large racial and ethnic disparities still linger in areas with large minority populations as well as those who are economically and socially marginalized. By working with healthcare organizations in 37 counties that Project HOPE had identified in Florida, Alabama, Texas and Georgia, Project HOPE plans to reach these underserved individuals and increase vaccine adoption among these communities.  
Good Sam Gwinnett reaches many underserved communities in Gwinnett County. Our patient population is diverse and predominately Hispanic (77%), single (56%), women (63%) with a median household income of $22,783 supporting 4.4 individuals.  
Good Sam Gwinnett administers around 50-60 vaccinations per month. The new Screening and Prevention Annex (SPA) on Buford Highway allows providers to isolate and screen symptomatic patients without impacting the health and wellbeing of staff and other patients.  
According to the Centers for Disease Control and Prevention (CDC), 62.4% of Gwinnett County has received at least one dose of the COVID-19 vaccine. Around 22% of the Hispanic population in the U.S. has at least one dose, and 10% of the black population has at least one dose. In addition, 55% of the white population has at least one dose.  
"It is our great honor to serve Gwinnett County residents, and especially those among the most vulnerable," said Executive Director Gregory Lang, Ph.D. "Not only do we care about their physical health, but their spiritual wellbeing too. In partnership with Project HOPE, we are bringing a necessary resource to those neighbors who have learned during the pandemic that we can be depended on." 
Project HOPE estimates that 72,250 people will benefit from the vaccine, and 18,139 will be fully vaccinated under the program.  
### 
Good Samaritan Health Centers of Gwinnett (GSHCG or Good Sam Gwinnett) is the only full-time charitable multi-disciplinary health provider serving the poor and uninsured in Gwinnett County, providing quality, affordable dental, medical and pharmaceutical services. Good Sam Gwinnett operates two locations in Norcross, Georgia. The mission of Good Sam Gwinnett is to demonstrate Christ's love through its services. Visit our website for more information, and follow us on Facebook, Instagram and LinkedIn.