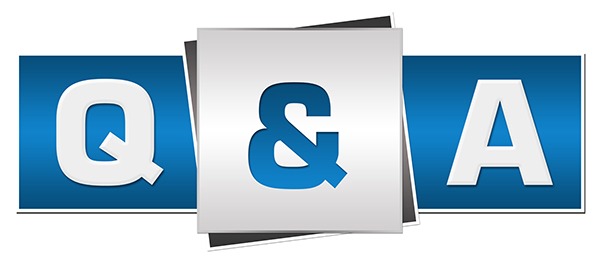 What do you want people to know about Good Samaritan Health Center?
I want people to know that the patients of Good Sam Gwinnett are helping us advance our mission. We are a fee-based clinic, and patient fees provide half or more of our revenue. We are bringing patients to the table as matching donors. For every dollar a donor offers, a patient has already matched that contribution through the payment of discounted fees. Year to date, our patients have contributed more than $1 million to the organization.
What would we be surprised to know about Good Sam?
I think people would be surprised to know how much we grow each year. For example, five years ago we delivered just more than 10,000 services within the calendar year. Today, we are delivering 2,800-3,000 services each month. We should end the year having provided nearly 34,000 services, a 35% increase compared to last year. We see no end to the trend of setting new records each year.
Tell us about your student training program.
We work with twelve academic partners, offering clinical practicum placements for physician assistant, nurse practitioner, registered nursing, and medical assisting students, providing them with intensive hands on experience working with culturally diverse, medically complex and uninsured patients. We also provide volunteer work experience and mentoring in the medical and dental fields for low income and minority high school students lacking a connected friends and family network through which to obtain that valuable experience themselves. We train students because it is a great method of extending our ministry throughout the community without having to open a clinic somewhere else. These students leave us with empathy for and knowledge about dealing with the unique challenges faced by the poor and uninsured.
Tell us about your recent expansion to two locations.
The two most distressed zip codes in Gwinnett County are 30071 and 30093, and today we have a clinic in each of those areas. We acquired the Bridge Atlanta Medical Center in September 2017 and immediately set about improving that operation. We installed a four chair dental practice and a dispensary. In less than a year we went from serving fewer than 100 people each month to now more than 900 a month. We believe the merger helped us prove our business model works and can be replicated, which positions us well for continued expansion in Gwinnett County as our population increases dramatically during the next decade.
What community impact is Good Sam Gwinnett really having?
We are helping patients avoid medical debt by offering a low-cost alternative to urgent care and emergency rooms as a primary source for healthcare. We have the largest and fastest growing charitable dental practice in the county and are helping to relieve pain and suffering for children and adults who have never or rarely seen a dentist. And, through our teaching efforts, are extending our reach by training graduate students to work conservatively yet effectively with low income patients who so often are choosing between paying for household essentials or a medical appointment. We have delivered nearly 25,000 services so far this year, helping to establish and maintain health in low income households and preserve a healthy workforce in our rapidly growing community.
What is your goal for Good Sam Gwinnett during the next several years?
We want to be regarded as an innovator in the charitable medical/dental space. Too often, charity clinics are all mission and no business rigor, or duplications of traditional for profit medical or dental offices. Neither of those models is sustainable in the non-profit world. We hope that by sharing our model we can transform the way charitable health and dental care is conceived and delivered. In recent years we have been asked to mentor five start-up charity clinics. If we can deliver the service in our own community and successfully transplant our model elsewhere, we will have accomplished great things in the name of Christ while serving and helping others to serve the poor.
You mention Christ. Why?
Jesus Christ instructed Christians to use the healing arts to introduce the lost to His restorative powers. We strive to demonstrate the love of Christ by providing low-cost medical and dental services to the poor and uninsured.