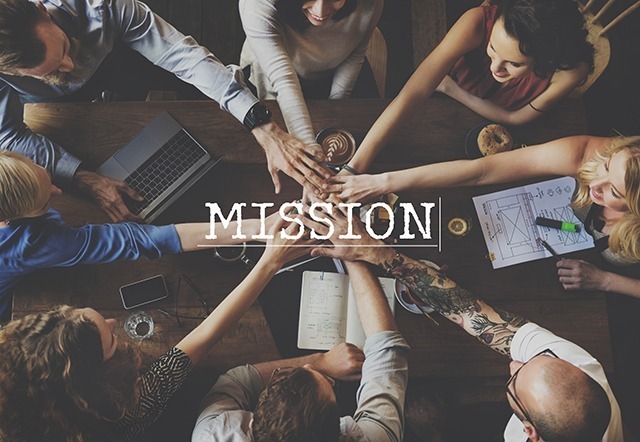 Calling. That place where your deepest gladness meets the world's most pressing needs. – Frederick Buechner
Recently, a newly licensed nurse practitioner wrote to me, "My time at Good Sam Gwinnett was more than a clinical requirement, it gave me the desire to give back to my own community and serve through God's love." Not only is she now working in an urgent care center in an underserved area of north Georgia, she is volunteering at one of our sister nonprofit clinics in Gainesville.
Now and then I have had the pleasure of watching one of my peers receive recognition for their tireless work within the nonprofit organization they manage. To a person, they describe how their work is more rewarding than anything else they have done, and every one stated it is a privilege to serve the citizens of Gwinnett County.
I have many reasons to give my good neighbors of Gwinnett my heartfelt thanks. You have provided us with financial gifts or volunteered in one of our clinics. We are immensely grateful that you have helped us to fulfill our mission of serving the poor and uninsured. I am thankful for the privilege to serve Gwinnett County as the Executive Director of the Good Samaritan Health Center of Gwinnett. It truly has been more rewarding than any other work I have ever done in my nearly four decade career.
I guess you could say my nonprofit peers and I have found our calling.
Your support of our first mission work, delivering quality affordable health, dental, and counseling services to our customers, has directly benefitted our second mission, mentoring young people. Young students of the medical professions specifically, and particularly those who may not have the friends and family network that opens the coveted doors of opportunity. Throughout the year, we offer work experience to high schooler students considering a career in the biosciences and accommodate graduate students in need of clinical internships to complete their advanced practice degrees.
Our second mission provides students with direct, hands on learning experience under the supervision of healthcare providers. Students are exposed to a wide variety of patient care experiences while learning to serve a population from diverse cultural and economic backgrounds. Mentoring and teaching allows us to train culturally competent healthcare providers of the future, and more importantly, inspire the future healthcare workforce to serve the poor with compassion and dignity.
So far this year, volunteers have spent more than 12,000 hours in our clinics, and by year end, forty graduate students will have honed their skills with our help. You might say our second mission helps others to find their calling, too, like the nurse practitioner in north Georgia. I also thank you for that!